We Offer Alignment Services at Ganley Subaru of Bedford
Here in the Cleveland area we know all too well that some of our city streets with potholes can do a number on our vehicle. Going over or hitting one can impact any vehicle and cause it to not perform to its best. That's why it's always important to get an alignment. We offer many alignment services here at Ganley Subaru of Bedford, located on the historic Auto Mile, just a few minutes outside downtown Cleveland. If you are in need of an alignment, schedule an appointment with us today.
How Can You Tell If You Need an Alignment?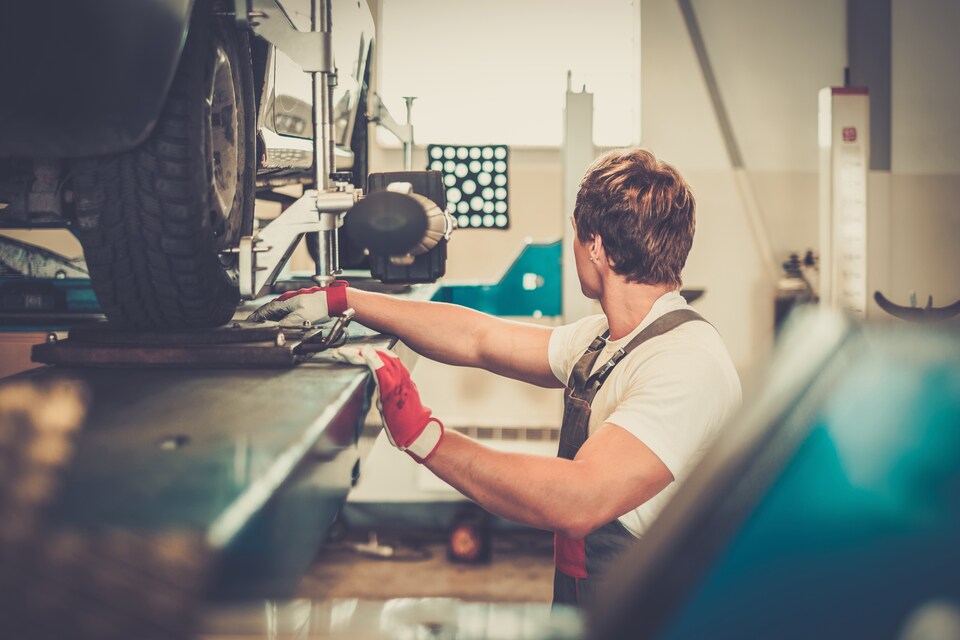 There are multiple indicators that your vehicle might be in need of an alignment. If you're experiencing any of these issues, contact us and our service team and we'd be happy to assist you with our standout facility where we use all the right tools, technology and parts to diagnose and repair your vehicle and make sure that you get your vehicle aligned so you have a balanced drive that isn't causing vehicle performance to slow.
Signs your car might need an alignment check:
If your vehicle feels like it's pulling in a certain direction when driving on a flat surface without you steering in that direction, it's likely that your tires are out of alignment
You also might need an alignment if your steering wheel is excessively vibrating or there's a wobbling feel from the front tires as you drive
If there's uneven tire wear on your vehicles, that sometimes can mean that you have your vehicle out of alignment as one tire is taking on more of the pressure than another
When Should I Get an Alignment?
For front-end and wheel alignments on Subaru vehicles we generally recommend at least once a year or every six months depending on your driving habits, and the roads you're driving on. With regular alignments you're ensuring the smoothest drive possible and it helps keep your efficiency levels of your vehicle high.
Schedule A Wheel Alignment Today
We're here to help you at Ganley Subaru of Bedford, so contact us or schedule an appointment online and we'd be happy to help you soon!