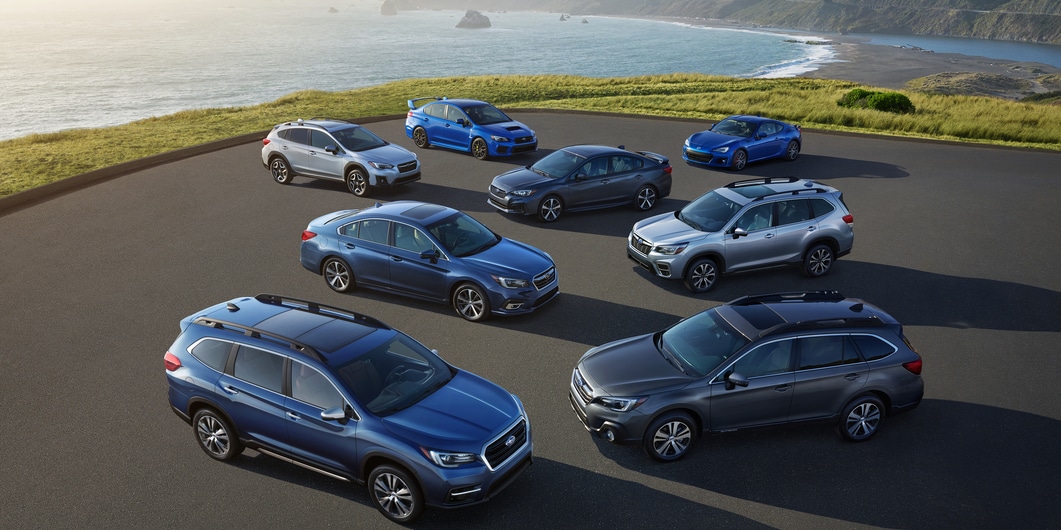 Aside from Love… What Makes Subaru a Subaru? Technology, Quality, and Engineering of Course!
---
Ever wondered what really makes drivers love Subaru cars and SUVs so much here in Bedford? It's the commitment to quality, performance, advanced technology, and affordable prices that make drivers come back year after year. Once you own a Subaru you'll see why so many owners love their Subaru's for years. Subaru owners love theirs so much in fact that 98% of Subaru's sold in the last 10 years, are still on the road today.

Symmetrical All-Wheel Drive
You've surely heard of this technology before. Nearly every single Subaru car or SUV, with the exception of the rear-wheel drive BRZ, comes standard with this legendary technology. This system treats each wheel individually, meaning you'll have the perfect balance and distribution of power, no matter what the weather, road conditions, or your own personal driving style. With all-wheel drive you'll avoid the understeer that front-wheel drive is often plagued with, and the oversteering that rear-wheel drive typically brings.
What makes this even better is that you'll get comparable fuel efficiency numbers with your symmetrical all-wheel drive equipped Subaru than you would in front-wheel drive competitor models.