Ready to Upgrade Your Car? Ganley Subaru of Bedford is Happy to Offer Drivers the Subaru Upgrade Program!
Any driver will know that when shopping for a car one of the most important aspects to getting the best deal possible is knowing when the right time to shop is. Because the automotive market can change and fluctuate so often, the prices of cars can be subject to change.
If you choose the wrong time to shop for a car you could find yourself paying a higher price than someone else. But, it can be tough to constantly watch the market to make sure you choose something that packs in the features you want at a price that is too good to believe.
When you are a shopper in Bedford, OH on the hunt for a new car, a Subaru in the particular, there is nothing like the Subaru Upgrade Program that allows you to get the new Subaru you want at a price that is better than expected. Experience this program at Ganley Subaru of Bedford in Bedford, OH!
What Makes this Program Unique?
As a member of the Subaru Upgrade Program, you will enjoy a range of benefits like:
A better trade-in valuation for your current car which will allow you to afford your next car with more ease
Better terms for financing on your next car
Long and more complete warranties for your next car
A newer car will help to lower your fuel costs and a more efficient drive
Lower driving costs
More affordable maintenance and repair costs
Advanced and modern safety costs and technology
The newest and most exciting comfort and entertainment features in modern cars
All of these aspects help to make this program the ideal way to shop for a new car!
How Can I Take Advantage of this Program?
If you are looking to utilize this program to get your next new Subaru, come on over to Ganley Subaru of Bedford today and we will make it a breeze. If you are interested in taking advantage of this program, contact our Upgrade Specialist Kelli by filling out our trade-in form and she will work with you to use the Subaru Upgrade Program. See you soon!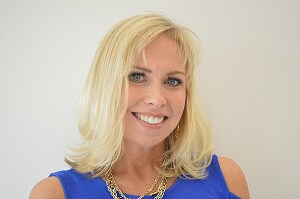 Kelli McGee
Subaru Upgrade Specialist